Photop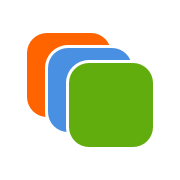 PhoTop is a image utility app. It could help you in many ways:
Quickly check image size.

Browse all images and see the size of each image just below the thumbnail. Different colors indicate different sizes, for example: images larger than 5M are marked in red.
Check Live Photo's Size
A Live Photo is composed of 2 parts: an photo, and a video. PhoTop shows you both the photo size and the video size, so that you will have a better idea how your storage is used.

Sort images by size, color, resolution.
Filter images by size, date, resolution, color, shape.
Resize & Compress image.

Reduce image size.
Reduce GIFs size.

Pie chart for image statistics:

Statistics by Size
Statistics by Resolution

Image statistics by date. Easily find the days when you have more images.
Go to App Store
Privacy Policy
All Apps