EasyTranslate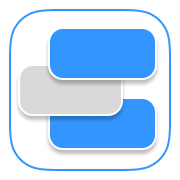 EasyTranslate is an AI-Powered Translator App, designed to elevate your translation experience beyond traditional methods.
Features:
Precision Translation
Enter any text and receive an AI-optimized translation that's not only accurate but also contextually aware.
Sentence Voice Playback
Extract all sentences from your text and playback with high-quality text-to-speech system.
Comprehensive Word Definitions
Identifies and lists the words from your input text, providing clear definitions for each.
Smart Summarization
Get a concise summary of lengthy texts without losing the essence. Perfect for quick insights on the go.
Interactive Q&A with AI
Pose your questions directly and receive immediate, informative responses from AI. It's like having a knowledgeable companion in your pocket.
Go to App Store
Privacy Policy
All Apps